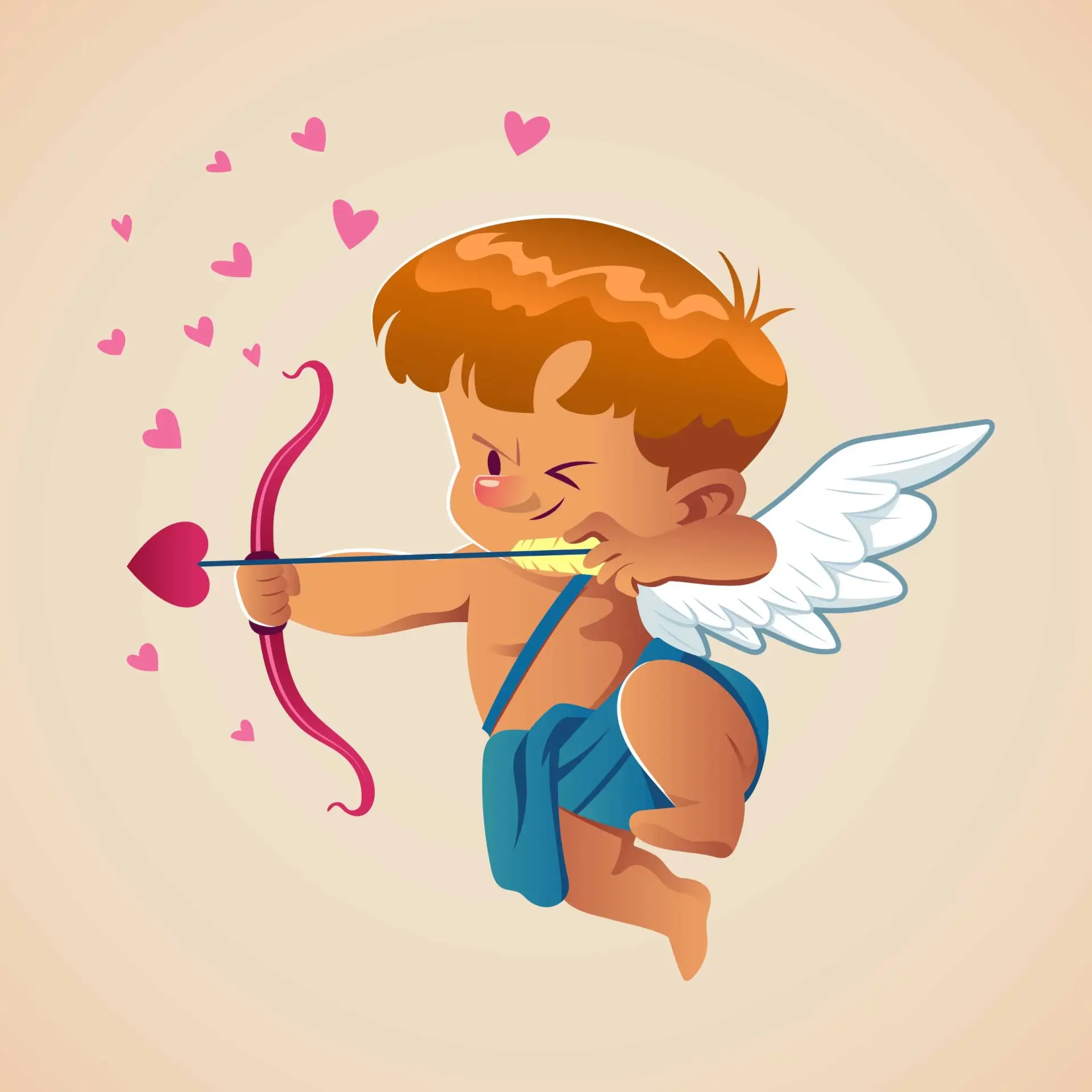 Quick note in an attempt to help the self-employed home buyer on Valentine's Day:
Every year, around late spring, I have to break the hearts of many self-employed buyers because they just filed their tax returns and the way they filed prevents them from buying their dream home.  This year I would like to play the role of Cupid.  Having your self-employed buyers meet with a lender to go over their tax return draft before they file is absolutely critical.  Sure we can help the self-employed buyers with bank statement loans but the rates are several percent higher and require a significant amount more down.  The choice comes down to paying more in taxes and getting better terms on the home loan or paying less in taxes and getting much worse terms on the mortgage.  I am not saying one option is better than the other but the self-employed buyer should know their options and choose the path with intent rather than be forced into a path. 
Financial Markets- Stocks
The stock market has been fairly flat since November.  In fact the Dow Jones hasn't dipped below 32,600 or above 34,600, a range of just 2,000 pts or just under 6%.  A highly suspicious jobs report released on February 3rd had little effect on the markets.  Seems as though investors are holding their breath as geopolitical tensions have begun to rise.  The Bureau for Labor and Statistics changed how they measure job growth in January and the adjustments to the algorithm painted the picture that the US had over 500,000 jobs created for the month.  However, according to the old algorithm it would have been considered 100,000 jobs that were created.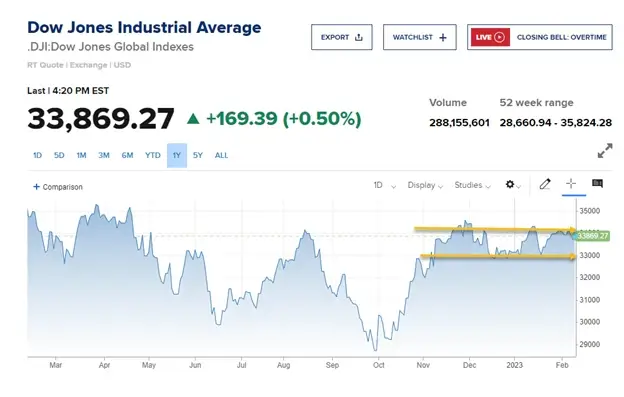 Financial Markets- Bonds (Mortgage Rates)
I wish the same could be said for the bond market and mortgage-backed securities.  The past week has been brutal, giving lenders flashbacks of 2022.  The 10 year US Treasury, an instrument mortgage-backed securities are tethered to, saw its yield go from around 3.3% just 7 days ago to nearly 3.75%.  As a result the average 30 year fixed mortgage has crept back up well over 6%.  Two primary culprits for the sell off in the bond market: The faux jobs report released last Friday giving the perception that the job market is on fire and the announcement of Japan's Central Bank Chief is different than what the market expected, who is considered "hawkish" which means he will be very aggressive in fighting inflation and will raise rates more than expected in Japan.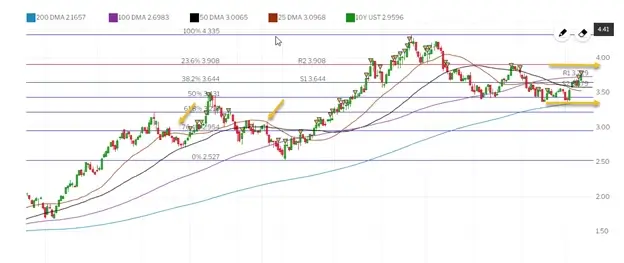 ​That said, confidence is only growing that mortgage rates will drop as a result of lack of confidence in the economy.  The latest CEO Confidence survey shows that 93% of CEOs surveyed expect a recession. 
And just like there are periods in time where rates improve temporarily on their way to increasing by 4%, there will be periods where rates get worse as they drift back down.  100% of the time mortgage rates drop at times of a recession and shortly after.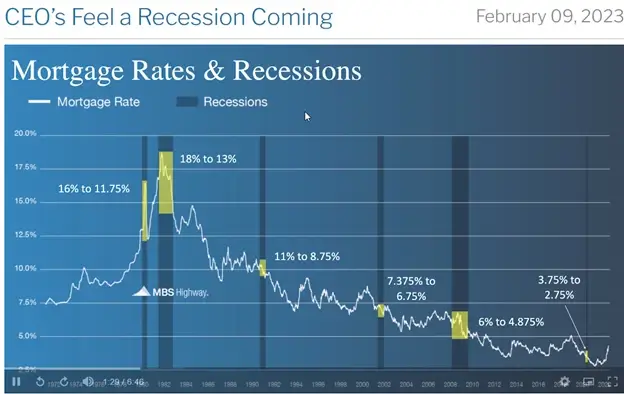 https://www.conference-board.org/topics/CEO-Confidence
Southern Nevada Real Estate
January home sales for Southern Nevada are hot off the presses as the future of home values are starting to come into focus.  Median priced home for single family residence held the line and remained at $425,000 despite the number of transactions for the month of January falling off a cliff from January of 2022 by nearly 50%.  Only 1325 transactions occurred where ordinarily in the month of January there would be around 2500 transactions.  And somehow the inventory shrank!!!  The number of homes not under contract hover around 5,500.  This simple math equation of taking the number of homes and dividing by the number of transactions would tell you that there are 4 months of inventory.  However, if mortgage rates drop and the number of transactions head back to normal by late Spring to the range of 3,000 to 3,500 transactions then we would be looking at 1 ½ months of inventory.  (5,500 divided by 3,500=1.57 months)
The conclusion?  It's time for buyers to face the harsh reality that prices may not drop much more. 
Message me for free access to the following Realtor Tools!
https://welcome.listreports.com/