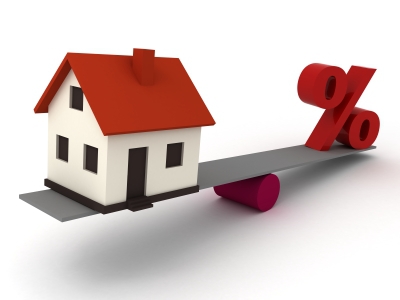 Operation Affordable Housing continues as the operations team works on vetting through every condo development in Las Vegas.  The past 2 weeks we have submitted 8 new projects for approval.  Keeping the list current is a task in itself as the approvals are only valid for 6 months and the data within the condo developments is fluid. We will have an updated list this week for you. 

Year-to-date the group has closed roughly 130 transactions over the first 8 months of the year and averaged final approvals in under 23 days. We are 1 day quicker than the company average. 
Financial Markets
The Dow Jones has lost nearly 400 points over the past 30 days after peaking at 22,179.  This week stocks were hit particularly hard as investors sold positions ahead of Hurricane Irma in fears of the incredible costs insurance companies will endure.  Also a contributor to the stock market sell off has been North Korea's aggressive persuit of it's nuclear weapons.  The threat of nuclear war has finally started to take a toll on investor outlook on US business.
For those that have read my market review updates, you know what this means….Bond market rallies are usually tethered to stock market sell-offs, and has certainly been the case here in the past 2 weeks.    The Fannie Mae 3.5 coupon, the instrument most closely associated with mortgage rates to the consumer, has had a steady "stair-case style" path upward.  The instrument is up nearly 100 basis points in the past 3 weeks.  When the price of the instrument goes up…the rate of the consumer goes down.  100 basis points or "bips", is equivelent to roughly .25% in lower interest rate to the borrower on a 30 year fixed mortgage.  We are now only about 200 "bps" lower than this time last year, or about 1/2 % higher interest rate.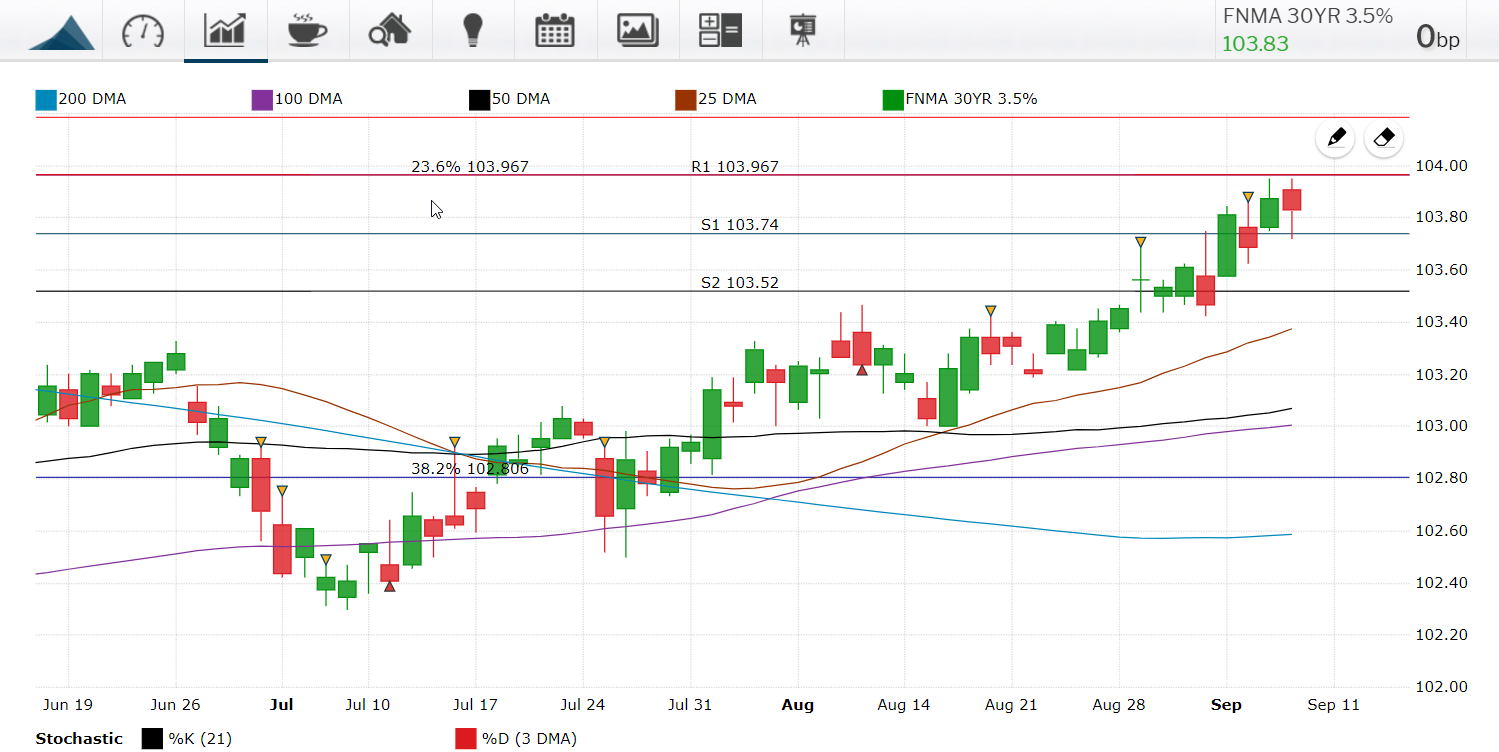 Southern Nevada Real Estate Related Data
3,284 single family homes sold in Clark County for the month of August, up nearly 6% from the same month last year.  The median sales price held at $260,000 for the 3rd month in a row, a good sign that prices could be stabilizing, but still up over 10% from August 2016.  5,157 homes were listed as available on the MLS, which is up 3% from July.  Another sign that we may be starting to see the inequity in supply and demand shift…This still is only a 1.5 month supply of homes based on nearly 3,300 sales.  The number of homes on the market is down 32% from the same month last year. 
https://www.reviewjournal.com/business/housing/las-vegas-home-sales-rise-amid-modest-uptick-in-inventory/