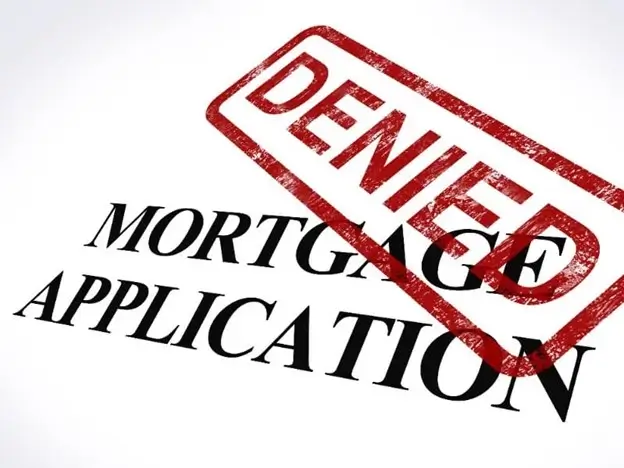 Loan Declines on the Rise
According to a recent article in Forbes, loan applications across all types of credit are being declined at a much higher percentage than usual. I thought this was interesting because anecdotally it sure has felt like loans have been tougher to push across the goal line. I have also seen my share of clients referred to me by my business partners where they were already declined by another lender.
According to Forbes, which pulled its data from the Federal Reserve Bank of NY, over 13% of mortgage purchase applications were declined and over 20% of mortgage refinance applications were declined. Keep in mind that a purchase application isn't considered an application until there is a subject property, essentially, when a borrower is under contract.
I would attribute the loan process being more turbulent for 2 reasons:
1) Fannie Mae and Freddie Mac have been pushing a much higher percentage of loans back to the mortgage companies that funded them and demanding that they buy back the loan. For loans that funded in 2021 and early 2022, this can be extremely costly because the mortgage company has to sell a loan at say 3.5% on a scratch and dent market where they may only see 65 cents to the dollar. A $400,000 loan could cost a mortgage company $140,000 to resell it on the scratch and dent market. So, while guidelines may not be changing, a company will often change their guidelines if they are forced to buy back a loan for a particular reason to prevent from having to buy back another.
2) Loan officer rust. It is said that the average loan officer in the top 50% of production is only closing on average 2 transactions a month. Loan officers are simply getting rusty and are out of practice, so mistakes are being made at time of pre-approval. The buyer goes to contract and ends up getting declined by the underwriter.
A quick humble brag, Cardinal Financial Summerlin branch is executing at 99% accuracy on its approval letters. Less than 1% of our purchase loan applications are getting declined.
https://www.forbes.com/sites/willskipworth/2023/07/17/over-20-of-us-loans-rejected-in-last-year-hitting-5-year-high/?sh=4af5a536dd59
Financial Markets- Stocks
Stocks had the worst performing week last week since the 1st quarter of this year, with the Dow Jones dropping roughly 1300 pts in just 10 trading sessions. The primary reasons for the stock sell offs are the threat of a government shut down on the horizon with a deadline of October 1st and fears of yet another fed rate hike before the end of the year.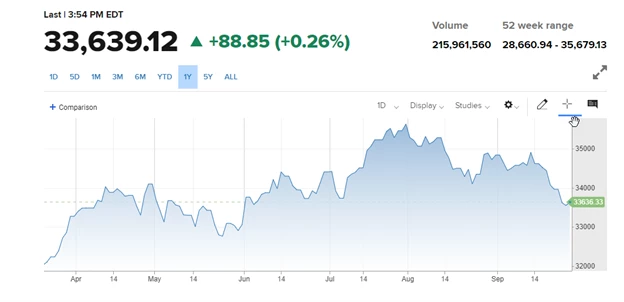 Financial Markets- Bonds (Mortgage Rates)
If mortgage-backed securities were a boxer in a boxing match, the corner/cut man would have thrown in the towel well over a year ago. And just when you think you have seen the worst, it gets worse. Just in the past 3 weeks, the 30 year 6% coupon dropped 150 basis points in price, which loosely translates into a .375% increase in a 30 year fixed mortgage. This is on top of the 150 bps it lost in July and August. So in total, it's dropped 300 bps since the middle of July. (equivalent to about .75% higher rate on a 30 year fixed). A quick reminder that mortgage rates move in the opposite direction of mortgage backed security price. When the price of the bond drops, the mortgage rate to the consumer goes up. The end result is the highest 30 year fixed rate mortgages in 23 years, just 18 months after the lowest mortgage rates in the history of mortgage lending.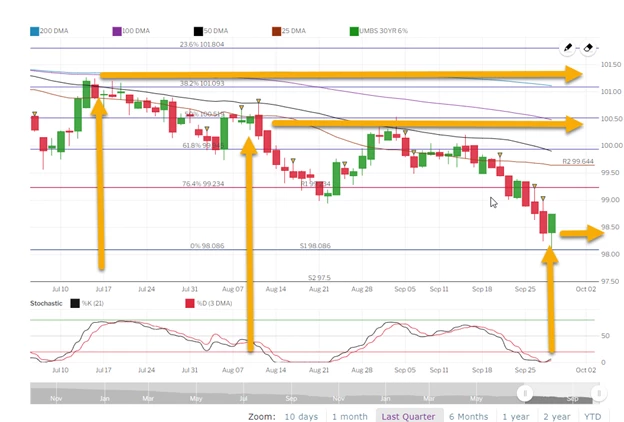 Southern Nevada Real Estate
With mortgage rates remaining stubbornly high, southern Nevada real estate from a transactional perspective remains stubbornly low. According to our friends at Lawyer's Title, 2475 single family homes, 435 condos and 475 townhomes exchanged hands for the month of August, for a total of 3,335. I prefer not to compare sales this year to last year and rather compare it to the last "normal" year, of 2019. In 2019 there were a total of 4,862 transactions in the month of August for Clark County. August sales brings the YTD total to 25,584. By the same month in 2019 sales were 31% higher, at 36,828, on its way to a little over 47,000 homes. At the current pace, we will be lucky to see 33,000 transactions for the year. This could mark the slowest sales pace of this century/millennium…I'll say it again, the slow sales pace will have zero impact on home values because of the severe lack of inventory. Potential home buyers should not wait for "prices to drop" and shouldn't wait for "rates to drop either" unless it's an affordability issue. "Marry the house, date the rate".
https://www.lawyerstitlenv.com/Market-Updates
Message me for access to the following cutting edge realtor tools, Homebot, List Reports and Rate Plug at no cost to you!
List Reports brief description video:
https://listreports.wistia.com/medias/u3n951yoyu
Homebot brief description video:
Rate Plug brief description video: