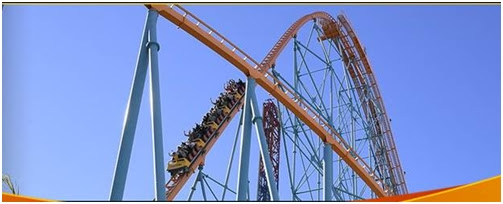 It's been a while since I wrote a market review. I will start with some good things happening within our branch:
Now offering List Reports https://welcome.listreports.com/ and Homebot, https://homebot.ai/ to go along with Rate Plug. Message me if you would like to partner up!
Now Offering Reverse Mortgages
Spanish Speaking Assistance
In House 12-month Bank Statement Program
New condos approved for conventional financing
Juhl
Sky
Veer
Panorama (not new but a reminder)
Allure
One Queensridge Place
Soho Lofts
Meridian
Ogden
Turnberry Towers, One, Three, Four, West,
Non-warrantable condo approvals:
MGM
Waldorf
Financial Markets
The Dow Jones is up roughly 4% from this time last year as the market patiently hedges and waits for its expected recession that has yet to arrive.
The latest unemployment report released May 3rd indicated 263,000 jobs were added for April and the unemployment rate dropped to 3.6%, the lowest level in nearly 50 years. Hispanics, African Americans, adults with disabilities and veterans of the military are basically all the lowest since records started being kept for these categories. Unemployment for women are the lowest since World War 2 era. That said, the most impressive statistic? Average hourly wages are up 3.2%.
The recipe for helping the middle class is simple. Keep unemployment low so employers have no choice but to pay more to keep an adequate staff. Balancing the budget on the other hand is a conversation for another day.
https://www.whitehouse.gov/articles/unemployment-rate-falls-lowest-level-nearly-50-years-u-s-economy-adds-263000-new-jobs-april/
Bond Market-Mortgage Rates
Ordinarily when we see an unemployment run like this, it would be accompanied with rising interest rates, yet we are actually witnessing a steady winning streak in the bond market to go along with the improving US economy. The 10 year US Treasury, the instrument most closely tied to a 30-year mortgage interest rate, has dropped roughly .7% in the past 6 months, with 30 year conventional fixed mortgage rates approaching the mid 4's and 15 year mortgages touching high 3's.
Las Vegas Real Estate Market
2019 Year to date sales are down roughly 10% compared to the number of sales the first 4 months of 2018. Through April 30th, Clark County had 11,421 sales of resale single family residences, condos and townhomes, compared to just over 12,600 in 2017 and 2018. The median priced home is up 3.8% from April of 2018, hovering at $300,000. Nearly 7,500 single family homes were on the market as of 2 weeks ago, amounting to roughly a 3 month supply of inventory. My two cents, while the slow down sucks for obvious reasons, it is a necessary healthy sign for our housing market. We can start to see "rolling hills" ebb and flow to our real estate market instead of some Six Flags stuff we are accustomed to.
https://www.reviewjournal.com/business/housing/las-vegas-home-prices-increase-at-slowest-pace-in-7-years-1658715/
I Hope you had a great Memorial Day weekend and were able to spend some quality time with your family and friends. Back to work!!